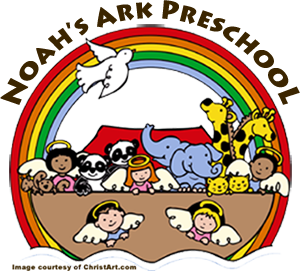 A CHRIST-CENTERED LEARNING ENVIRONMENT.
Children Love It Here
And we're ready to help your children grow and learn.
Goals of Noah's Ark Preschool
The Child
Provide opportunities and activities to help the children develop a healthy self-concept, which includes accepting themselves, their limitations, and their talents as God has given them.

Offer appropriate play experiences which will contribute to the developmental needs of the children.

Encourage the child to interact with others in an appropriate way.

The Parents
Assist parents in carrying out their parental responsibilities in Christian education and understanding the developmental needs of the children.

Support all families with common concerns such as: discipline, health and safety education.

The Community
Help in meeting the needs of the community for a Christian-based early childhood program.
Our Philosophy:
Noah's Ark Preschool at Benicia Lutheran Church provides a Christ-centered environment where the young child develops physically, intellectually, emotionally, and spiritually through age appropriate activities. Each child is seen as a unique creation who is to be nurtured with guidance and love.

Admission:
Children enrolling must be:
Between 3 years and 5 years old;

Completely toilet trained;

Ambulatory;

With proof of immunization.
Class Size:
We keep our ratios for the TTH class is 1:6 as the director is on the floor for the younger class. The MWF class is 1:8. The director may step off the floor in order to give tours, contact parents and take care of other administrative duties. 
Noah's Ark Preschool Staff
Our teaching staff consists of dedicated individuals who are trained in child development and early childhood education. All of our teachers meet the state requirements and are chosen based on qualifications and experience. Each teacher has been called faithfully into the teaching ministry of Jesus Christ our Lord.

Preschool Director:
Heba AbuGhazaleh
Preschool Teachers:
Teacher Katie
Teacher Isabel
Teacher / Director Heba AbuGhazaleh
Substitutes: Teacher Sarah, Teacher Laura, Teacher Lorrie.
For questions call the Preschool
(707) 746-1868
New student registration fee is $150.
Returning student registration fee is $130.
Payment is due on registration day. You do not need to be a Benicia resident. Your child must be fully toilet trained when they start school. Check out our Newsletter "Noah's Ark Newsletter" below.
License #480111876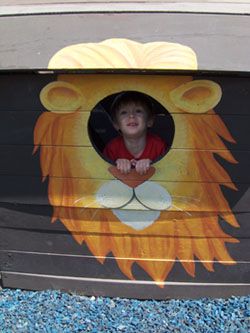 For questions, contact Heba AbuGhazaleh
 at the Preschool (707) 746-1868 or E-Mail: BLCNoahsArk@sbcglobal.net

Noah's Ark Preschool is a private, non-profit school, licensed by the Department of Social Services of the State of California. It does not discriminate on the basis of race, color, national and ethnic origin in administration of educational policies, admission policies, and other school administered programs.